Five-Star Rated
Services
Comprehensive Services Tailored to Your Needs
At McCool's Pools & Home Management, we believe in delivering exceptional services that cater to all your needs. Our range of offerings spans from meticulous pool care to reliable home management, with the added convenience of professional window cleaning services. Explore our versatile solutions and experience a service that exceeds expectations.
Get A Quote
About McCool's Pools
Trusted Pool Partner
Welcome to McCool's Pools & Home Management - your trusted partner in pool maintenance and home management. For close to two decades, since our inception in 2005, we have been synonymous with high-quality work, consistent service, and an unwavering commitment to ensuring the finest customer experience.

We specialize in residential pool service and pool equipment repair, with our dedicated team of Pool Technicians certified in pool maintenance and water chemistry. Our services extend beyond the pool - we cater to all your backyard needs, delivering reliability, consistency, and integrity in each task we undertake.
About Us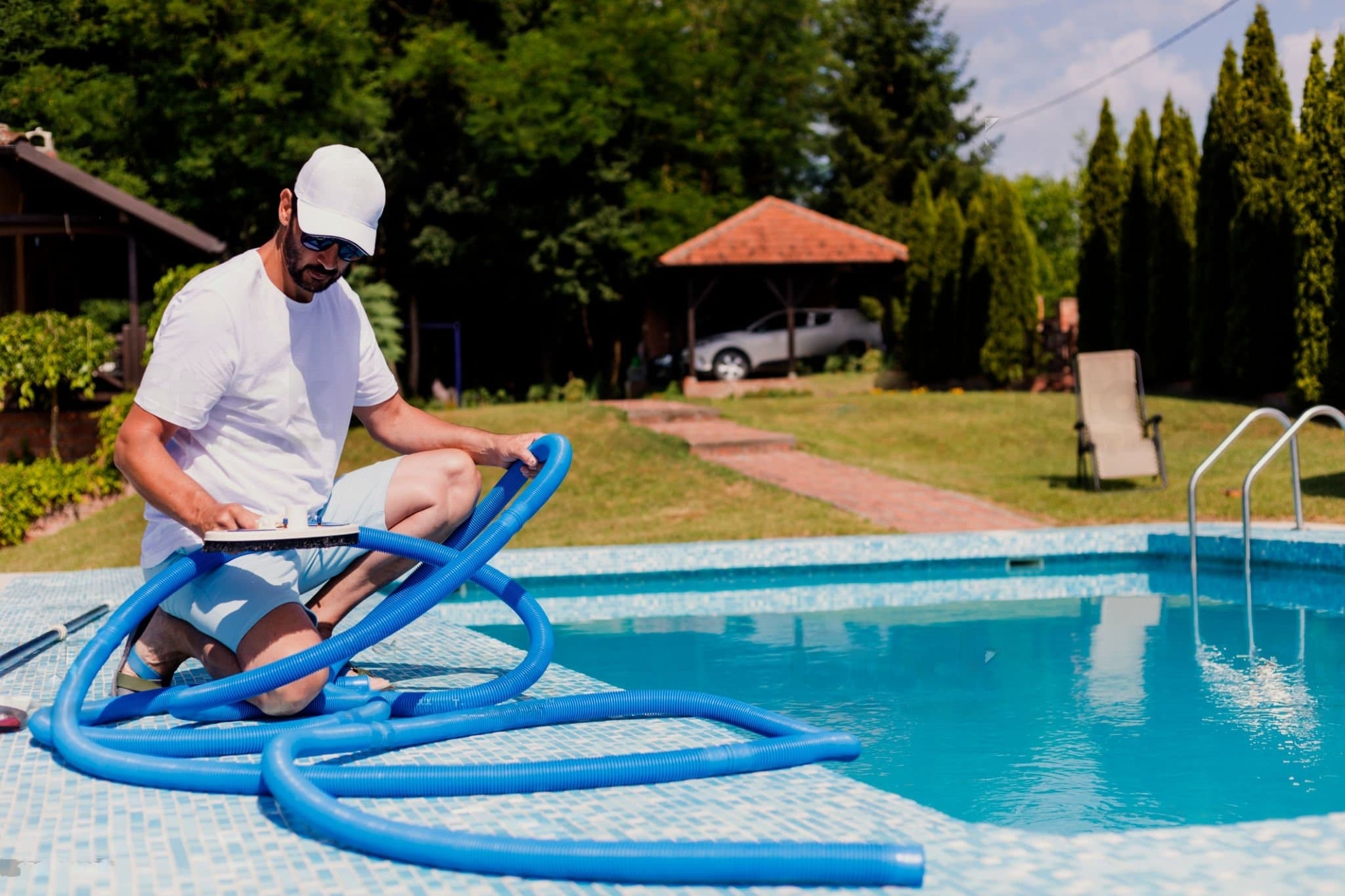 Experienced
Why Choose Us?
Choosing McCool's Pools & Home Management means choosing experience, quality, and integrity. Our dedicated team offers personalized pool and home management services backed by nearly two decades of expertise. Trust us for reliability and consistency in every engagement.
Always Do The Right Thing

Our strong ethical compass ensures our work is always honest and respectful.

Value Relationships Above All

We prioritize trust, respect, transparency, and effective communication in all our relationships.

Have Fun!

We bring positivity and enjoyment to our work, benefiting our team and customers.
Get Free Quote
Our Services
Exceptional Services For Valued Customers
At McCool's Pools & Home Management, we offer comprehensive services to keep your home at its best. From pool maintenance to home management, we've got you covered.
Get A Quote
Our Portfolio
Check out some of our work
Testimonials
Words From Our Customers
At McCool's Pools, we take pride in providing top-tier pool cleaning and home maintenance services. But don't just take our word for it! Here are a couple of reviews from our satisfied customers:
McCool's Pools provided an outstanding pressure washing service for our patio. They transformed our outdoor area in under two hours. We were left with a fresh, clean patio ready for summer. Highly recommended!

David Thompson

McCool's Pools Customer

Our backyard pool had been neglected for years, but McCool's Pools came to the rescue. They provided top-notch pool cleaning and maintenance service, leaving it looking like new. Even our old pool looks impressive now!

Samantha Parker

McCool's Pools Customer
Read More Reviews
Ready for a Spotless,
Relaxing Home?
Let McCool's Pools & Home Management take care of your cleaning and maintenance needs, so you can focus on enjoying your beautiful home and pool. Get in touch today to get started.
Schedule a Service